What You Need: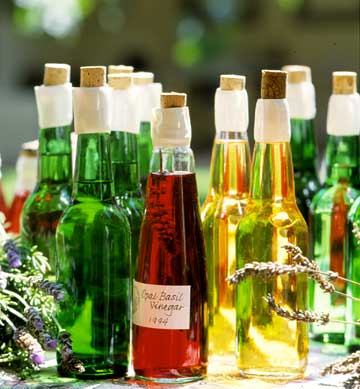 Basil and Cayenne are delicious additions to vinegar.
Fresh herbs
1-quart glass jars
Vinegar
Paper coffee filter
Use herbs to flavor butter and cheese; click here to learn how.
continue reading below
Instructions
1. Loosely fill 1-quart glass jars with about 3 tablespoons of fresh herbs - individually or in combination.
2. Add vinegar (white wine, apple cider, or your choice) to cover. Secure lid and steep for 1 to 2 months in a cool, dark place.
3. Strain vinegar through cone-shape paper coffee filters. Pour into clean, sterilized bottles. Cork tightly and label.