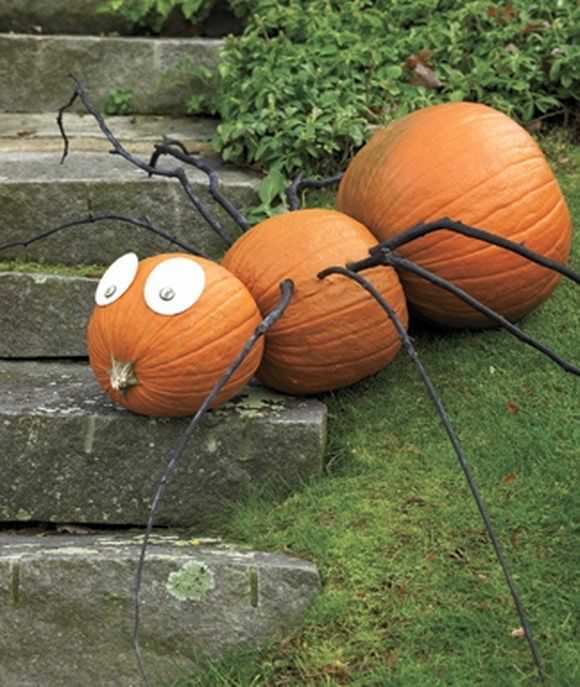 Halloween is just around the corner, and I've found that most of us DIY'ers are a creative bunch… Not decorating our porches and gardens for Halloween just seems wrong somehow… Few other times are we allowed to publicly let our imaginations go a little wild, and maybe even a little creepy… and yes, I'll say it… a little sick.  I sincerely believe Halloween is one of those times we can bring the fears of life that we live with every day down to size…to use the opportunity to make light of all the scary things out there in the world. Personally, I'm not into gross… creepy yes, but I'll leave the gore to someone else. So here we go… our picks for DIY outdoor Halloween decorating ideas… let's have some fun!
Can you imagine how creepy this would be, with the right, barely there lighting? This project uses standard chicken wire, and you can find the tutorial for shaping your fencing ghost here. I have seen some blogs recommending spray painting with glow in the dark paint. I think that would be cool until the paint losses its glow, so maybe placing where it gets hit by car lights, or a porch light casts just enough glow?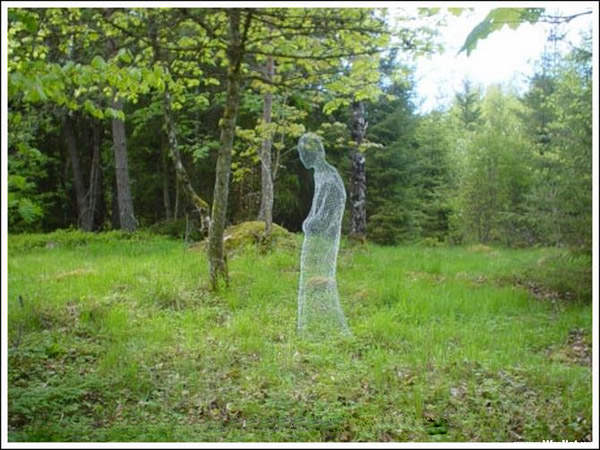 Tired of that old skeleton just hanging on the porch, blowing in the wind? Gotta love these creative takes… This first one you can find instructions here.
This one is way cool! Instructions at Halloween Forum.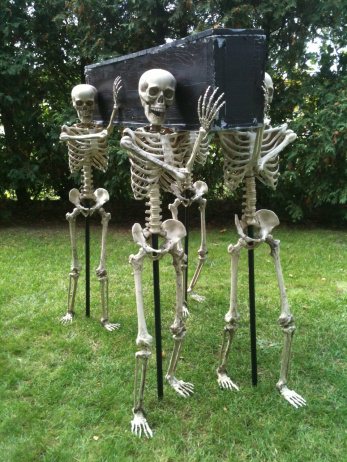 Ok, this is just cute… and a little creepy, especially if done with a really large pumpkin! Check out how to make a pumpkin spider from Budget Wise Home.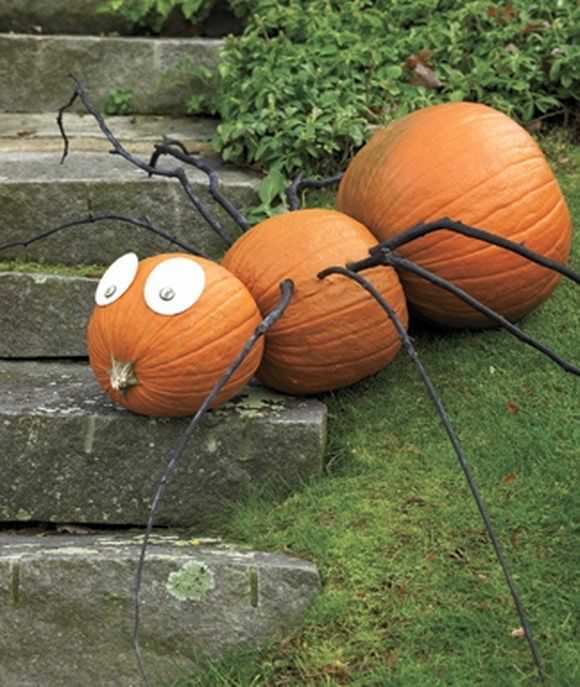 These spider sacks are easy, cheap and creepy… what if you used semi sheer stockings to give them a more ethereal quality? Here's the instructions from Hello Paper Moon.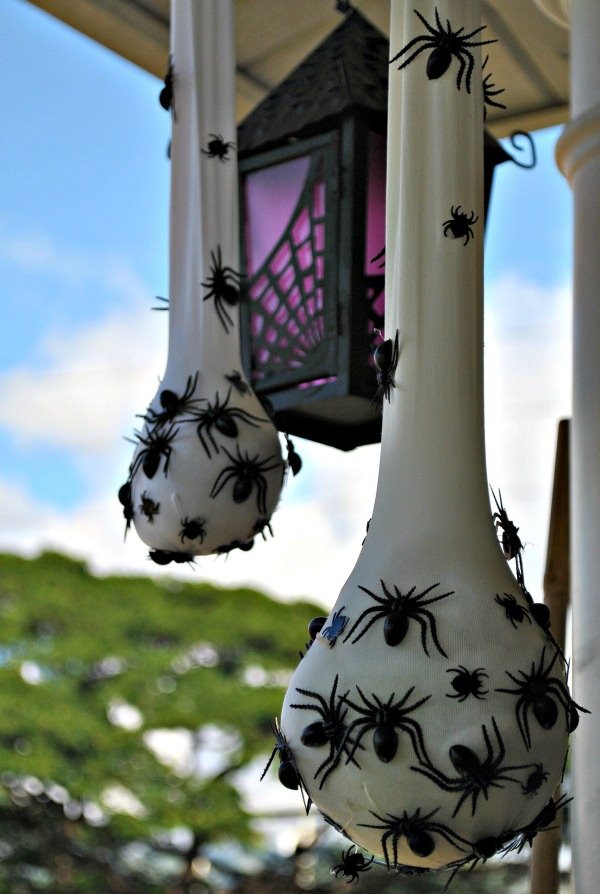 Finally, want your Halloween  ghosts to look a little more…um, realistic? Check out these easy versions!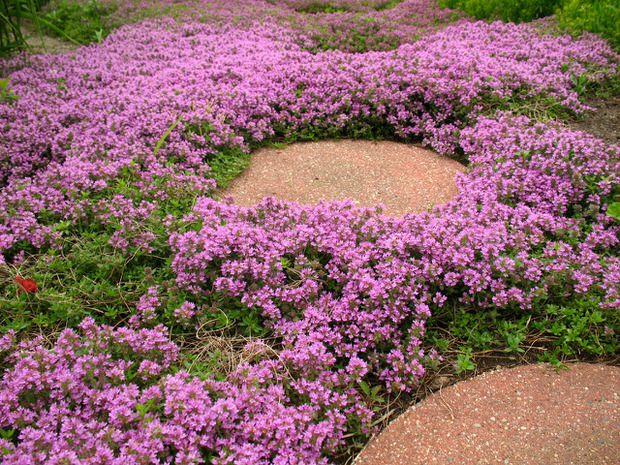 Whatever you choose to do for your outdoor Halloween decorations, make sure they are creative and fun! Which are your fav's, and if you know of others great tutorials, please share in our comments!