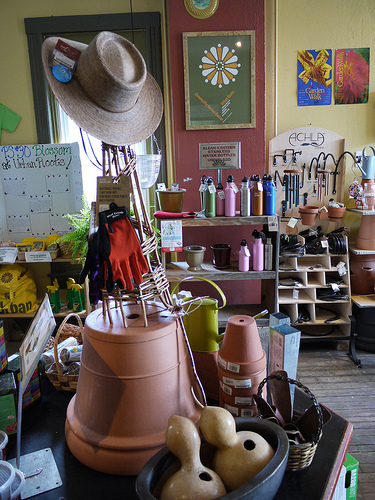 The Show House was a great success and a big thank you to everyone involved in the project!!  It's now time to take the project down so we need volunteers to assist for one last time with the Show House.
Monday: meet at the garden at 3. We will start to box up the items from CooCooU and all the small things that can be placed in boxes and/or totes for transport. Depending on time we may start pulling plant materials out and grouping them according to which nursery they came from as well.
Tuesday: meet at the garden at 10. We'll be there most likely all day, taking everything else down that needs to. We're planning on having the flatbed from ReUse, as well as Nathan's big dump truck. Everything else has to come down that day, so bring gloves if you have them. And your muscles.
If you can come for an hour or two, or the whole day is fine. We're looking for as many hands as possible because we have to be out by end of day Tuesday.