If you want to make a dramatic statement in your garden, without a lot of maintenence, a DIY dry creek bed is the way to go. It gives your yard a natural feel, without having to manage a real water feature. And they are surprisingly easy to DIY, but still have a professional look to the finished project.  They are great options for an area that doesn't drain well, has poor soil, or perhaps has an easement. A few tips to keep in mind?
The creek or stream bed should meander naturally, never in a straight line.
Add larger boulders at turns in the creek bed for drama.
Vary the size of the rock in your creek bed.
Anchor the "banks" of your creek bed with plants.
Choose rock that looks natural for your region.
Let's start with a tutorial on the basics, how to build a dry creek bed, by BHG.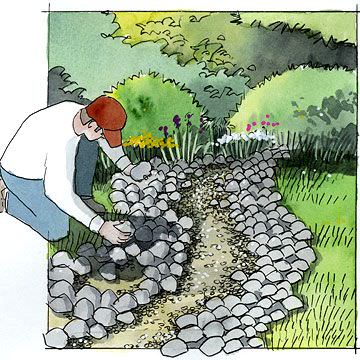 Fine Gardening also has a great tutorial on making a dry stream bed, but to get to the actual directions, you need to go to page 3 in their post. The first two pages has good information though, so take a peek.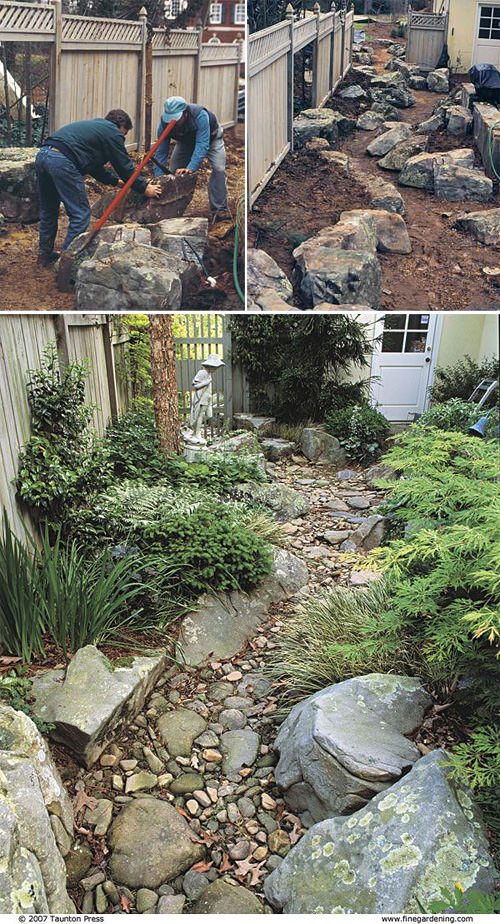 'Pink and Green Mama' did an entire backyard makeover, and they have a DIY dry river bed to cover a drainage problem… Read about how they did it!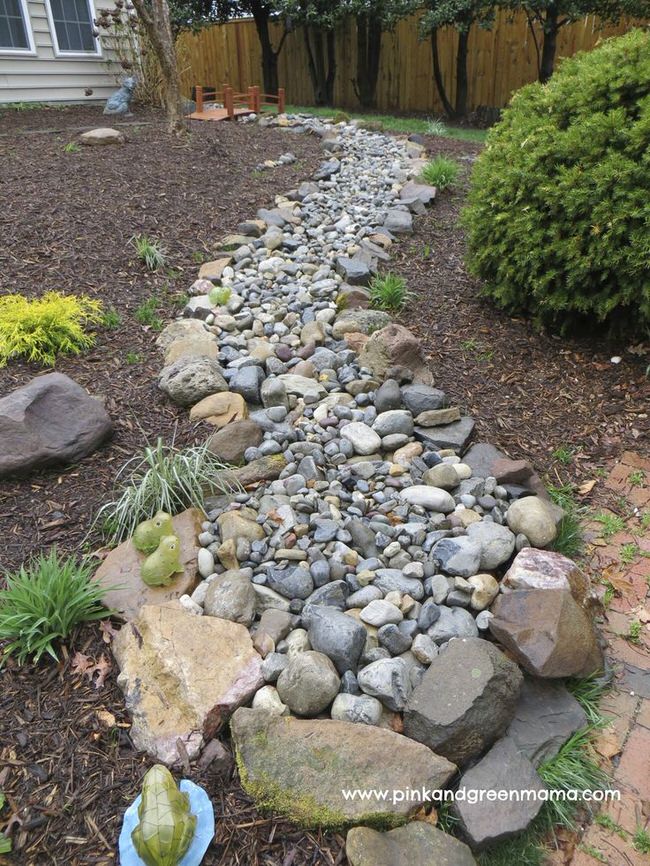 'My Weeds are Very Sorry' has a lot of great tips on stone placement, and how much is enough. (And what is too much!) Good advice on getting a professional look.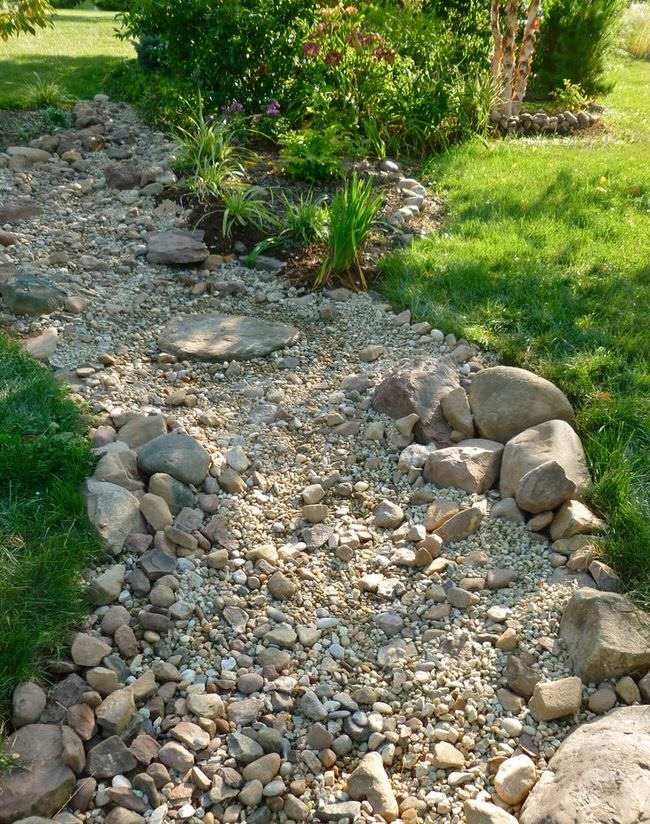 Ok, now on to the inspiration. These don't have tutorials, (you don't need them now anyway, you got the basics above!) but they have great ideas for us to.. ahem… steal. :) This dry stream bed by Johnsen Landscapes & Pools was brought to us by 'Serenity in the Garden'.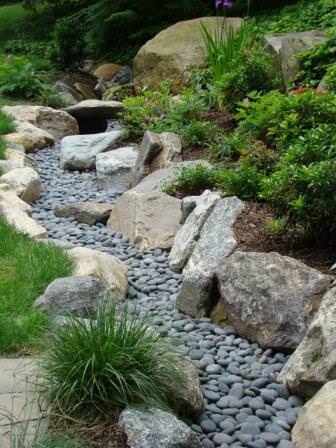 Again from 'Serenity', this is a dry stream bed in the backyard of Jan Johnsen… Love the black rocks! This was done in a small backyard for all of you who think you don't have enough space.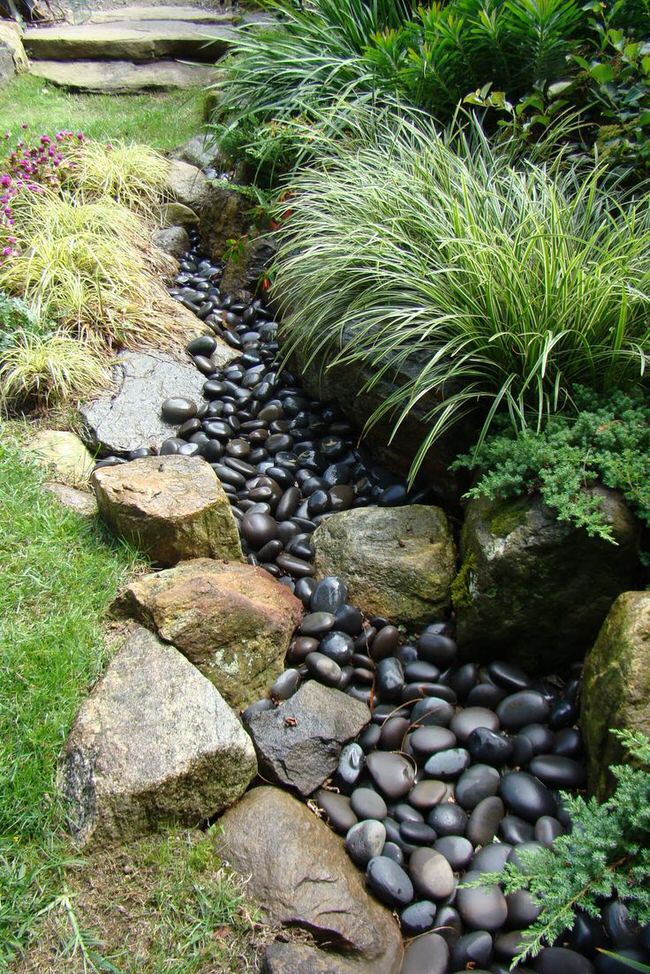 Lastly, from 'Sharons Scrapbook', this dry creek bed is a great example of lining the "bank" with plants.