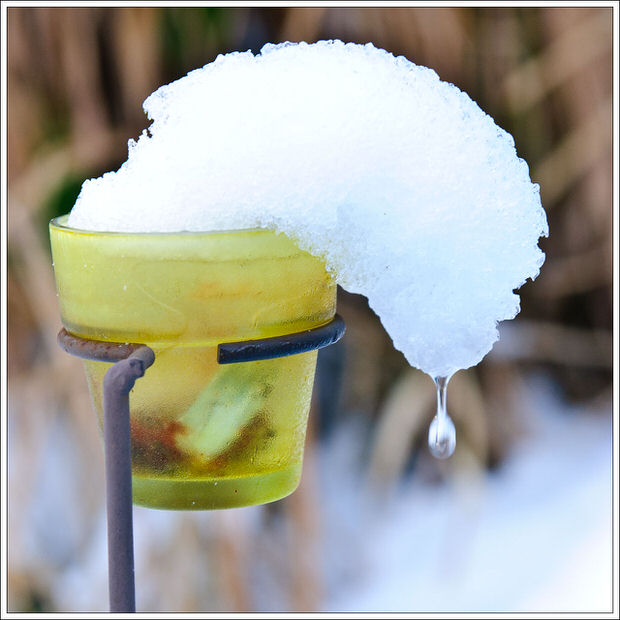 If your ground is still frozen or the wind is still whipping outside your door and you feel that by the time spring arrives, it will have missed you; Never fear. Here are some great ideas for things you can do to jumpstart your spring gardening season while you wait for the sun to shine!
Plant annuals in peat pots indoors now. This will give you a jump start on color in the garden when the weather does finally warm up. It will also help fill in spots from plant damage due to the late cold snap. Jiffy pellets are sold in any garden section and you don't even need to purchase soil…just soak the pellets in water, watch them swell into soil filled peat pots, and plant seed! Cosmos, cleome, allysum, California poppies, bachelor buttons, blue flax, marigolds, and sunflowers are all extremely easy to grow from seed and will add that beautiful color you are craving to the garden!
Order a couple of plants you've never tried before from a mail order or internet source. By the time your new plants arrive, the ground will have thawed, and awaiting the new garden plants will keep you motivated as you will have something to look forward to in the garden! Good internet sources for plants include BlueStonePerennials.com and WaysideGardens.com.
Plan a big project you can get started on. (You might want to wait until the snow actually melts!) You may have been planning to lay a new path for three years but never had the time to get to it before. It may still be too early to plant, but with a jacket and a good pair of gloves, you can get a good headstart on your hardscaping!
Plan a new bed, make some changes to your existing beds, or redesign your front entry garden. On paper! Getting a design down now can save you a lot of indecision an money when faced with beautiful nursery plants just begging you to take them home. As a confirmed plant junkie myself, I know how tempting it can be to "find just a little space" and come home with every plant except the right one! Take advantage of the extra time you have to make a plan for this season.
There you have it, no matter what the weather has thrown at you this spring, the sun will shine again!