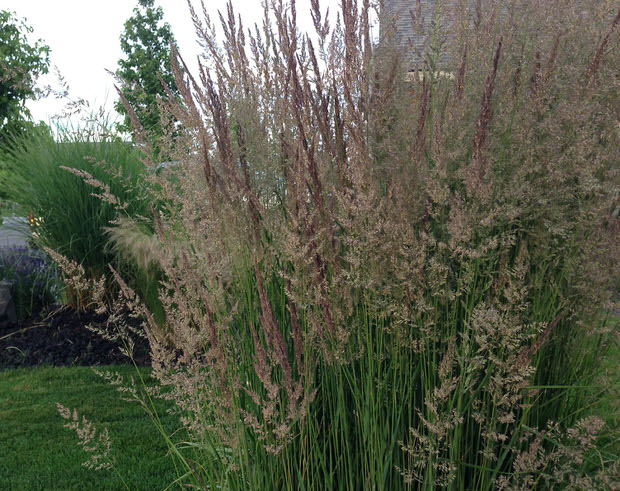 If your garden is getting a little tired, or just has never had any pizzazz, take a design trick from the pros. Add ornamental grasses! They contemporize any garden style, are easy to maintain and offer interest over several seasons. They also offer great form, focal points and texture if your garden has been missing those important design elements. Here's how to use ornamental grasses in your garden or yard.
 Best Ornamental Grasses
Editors Note: Be careful when buying ornamental grasses based on their common names – many grasses share similar common names, so always double check the Latin name to be sure of what you are getting.
Maidengrass- Miscanthus
One of the most popular grasses for gardens, Maidengrass is generally a larger, fine textured grass that grows in fountain form. There are many beloved varieties, some favorites being "Morning Light" and "Zebrinus" which is a cool varigated variety whose leaves looked striped! Maidengrass grows 2-9 feet tall, and 2-5 feet wide depending on variety. All it needs is well drained soil, average water and at least part sun to thrive. Miscanthus is one of our favorites to make a statement in any garden.